Get ELD Mandate Compliance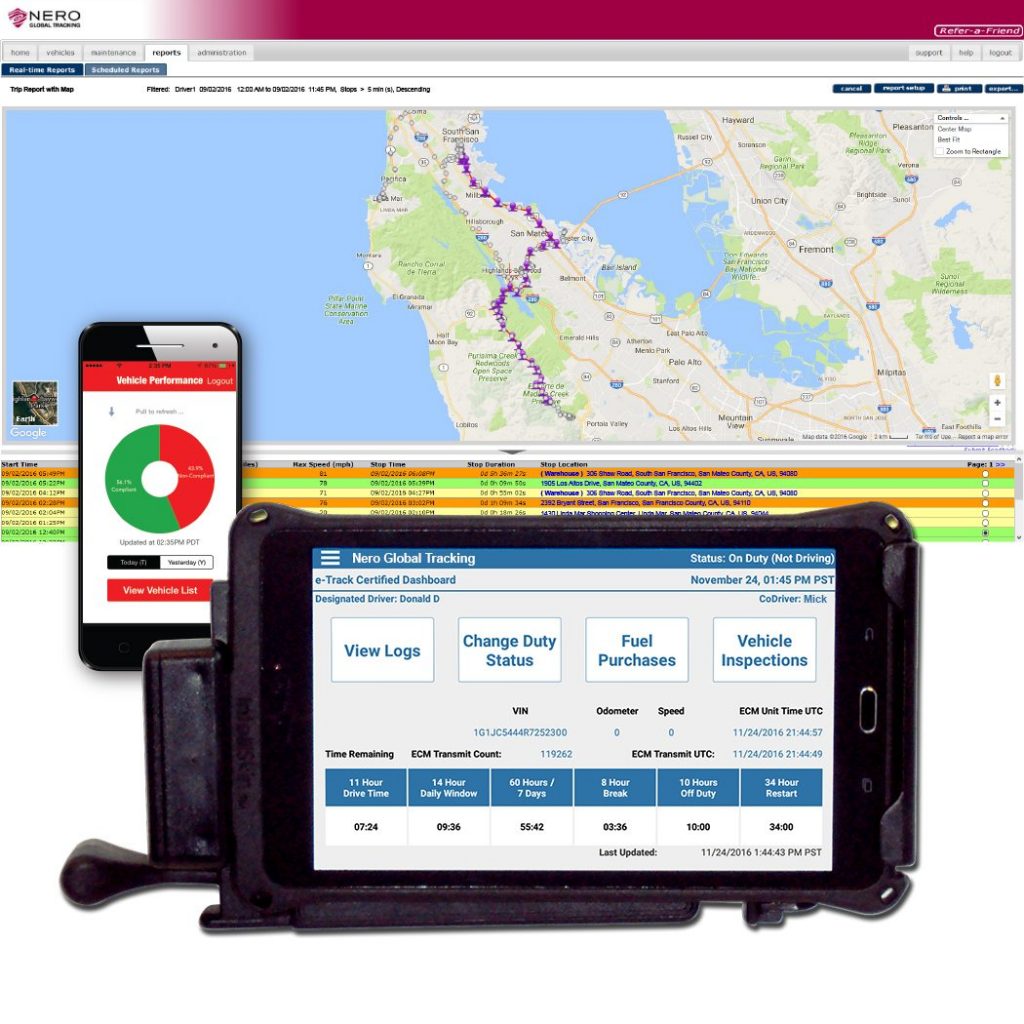 Do you need ELD mandate compliance? We provide ELD and GPS telematics solutions that help owners, operators, and drivers comply with the FMCSA ELD mandate, streamline operations, and increase revenue. We offer fleet management solutions for heavy duty and light duty vehicles designed for reliable, long term deployments in trucks, trailers, and other assets.
Can I use this system beyond ELD?
Yes. We offer a complete GPS fleet management solution that goes beyond the basics to give you accurate, measurable, and timely insight into your business that is ELD mandate compliant.
Improve productivity: Plan and organize your routes more efficiently with live locates and detailed trip reports
Reduce costs: Minimize fuel use with idle and driver behavior reports and alerts
Improve fleet health: Schedule and manage vehicle maintenance for your entire fleet in one place
Improve fleet safety: Identify and coach unsafe drivers with speeding and driver behavior reports and alerts
Improve customer experience: Respond to your customers with real-time GPS location
Can I use my own device for ELD or can Nero provide the in-cab hardware?
We understand that every business is unique, and we support the business model that works best for you. Want to use your own devices for ELD mandate compliance? We support BYOD. Want to remove the pain of sourcing a tablet, a rugged mount, a power source? We can support this too.